How much can the Subaru Outback Tow?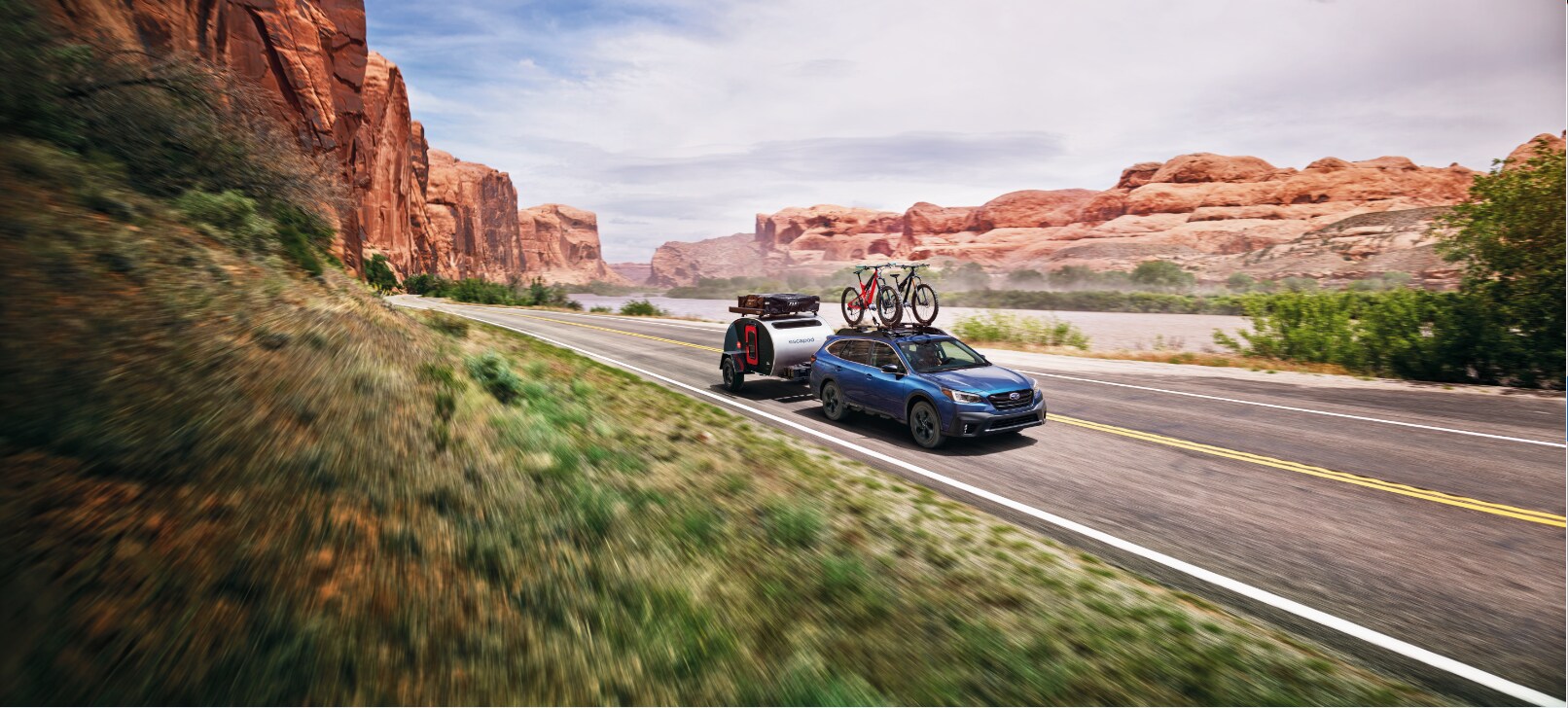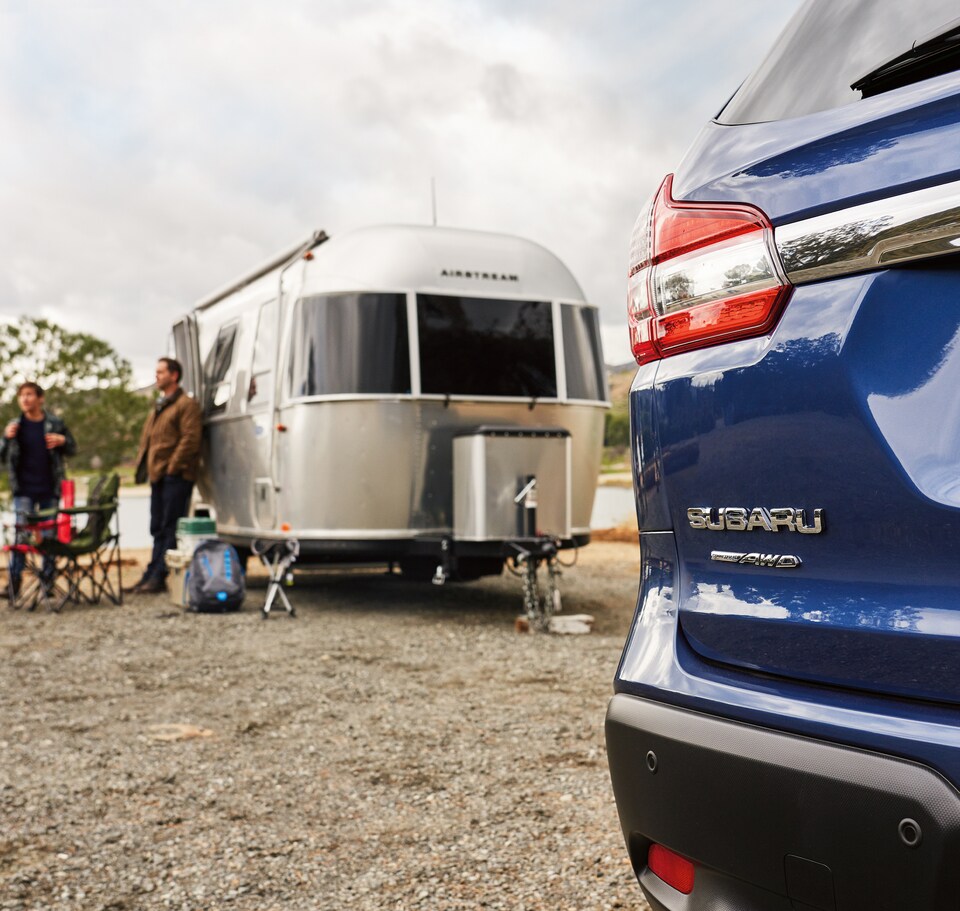 Outback Towing FAQs Answered
The new Subaru Outback is a versatile SUV that can handle New England winters and off-road adventures.  Norwood drivers love the capability and all the room the Outback offers.  The ability to tow items for you to bring along on your adventures is another big plus.  We have put together a list of the most frequently asked questions regarding the Subaru Outback's towing capability for our Newton drivers.  See how the Outback can support your towing needs.
Q: How much can I tow with the Subaru Outback?
A:  The Outback has two engine options, so be sure to check your specific vehicle and see which applies to you.  The 2.5-liter Boxer engine has a max towing capacity of 2,700-pounds.  The 2.4-liter Turbocharged Boxer Engine has a max capacity of 3,500-pounds.
Can I tow a trailer or boat?
Q: Do I need any special equipment for towing with my Subaru Outback?
A: Yes, your Outback will be equipped with a towing package.  Check your specific model to see if this is included.  If not, you can order all your necessary equipment from our Parts Center.
Q: What can I tow with the Subaru Outback?
Subaru vehicles are designed with your adventures in mind. The Outback can tow your favorite items like small watercraft, adventure trailer, open-aired trailer, small camper, boat trailer, ATV trailer, and more.
Q: Can the Subaru Outback be flat-towed?
A: No, this is not recommended. In order for a vehicle to be flat-towed safely, it must have all-wheel-drive and a manual transmission.  Subaru has discontinued their manual transmission in most of its models over the past five years.  Unless your Outback is an older model with both AWD and manual transmission, it is not recommended to flat-tow the Outback.
Still Have Questions?
For more information on the Subaru Outback's towing aspects, contact our Subaru experts at our dealership serving the Boston area.